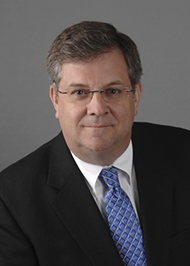 About Robert Mortimer, CFP®

Senior Vice President, Branch Manager
Bob Mortimer offers comprehensive asset management and financial planning to high net worth investors. For most clients, he recommends a conservative long-term approach emphasizing prudent risk management through diversification among several asset classes. As a CERTIFIED FINANCIAL PLANNER™, he delivers comprehensive, fully customizable financial solutions by leveraging the capital markets services, sophisticated investment banking resources, award-winning proprietary equity research, and unique proprietary offerings available through our B. Riley Financial affiliates.
Bob joined B. Riley Wealth Management in 2010 and in 2018 was named branch manager of the firm's offices in Chicago, St. Charles, Palatine and Dubuque. He is available to meet with experienced, success-driven financial advisors throughout the Chicago area looking for an advisor-centric firm that prioritizes growing your business and putting the client's needs before all else.
Bob holds a BA from Dartmouth College and earned a Master of Management from Kellogg Graduate School of Management, Northwestern University in 1980. He and his wife are long-time residents of suburban Chicago where they are active in community affairs. Contact Bob today to learn more about the services available at B. Riley Wealth Management, as well as growth opportunities for financial advisors.